There can be little doubt…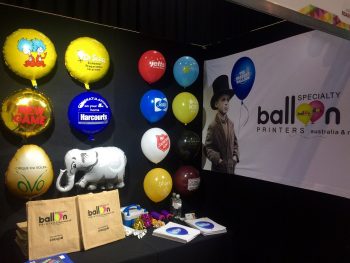 The promotional products industry, like many industries, is a community – it's all about the people.
At Specialty Balloons, we get the unique opportunity to engage twice a year with this community via the APPA trade shows—in both Australia and New Zealand. It's here that we gain the chance to not only exhibit our custom printed balloon wares but to also touch base with our wonderful distributors and our fellow suppliers.
From Melbourne to Sydney to Brisbane to Perth and to Auckland, we get to float (yes, balloon pun intended!) around this amazing part of the world and promote our business and foster relationships – commercial and friend-based. And, even better than that, we get to meet all the new faces who are just entering the community.
This year's Roadshows (in March) effortlessly lived up to the above billing, and in every sense they were the traditional success we've come to expect. Convex and the New Zealand shows await us later in the year. We hope to release some new balloon printing product genius and also usher in our fantastic new resellers' generic website. Much to look forward to—we can't wait!
Watch this space.