7 Unique Ways To Use Balloons At Your Wedding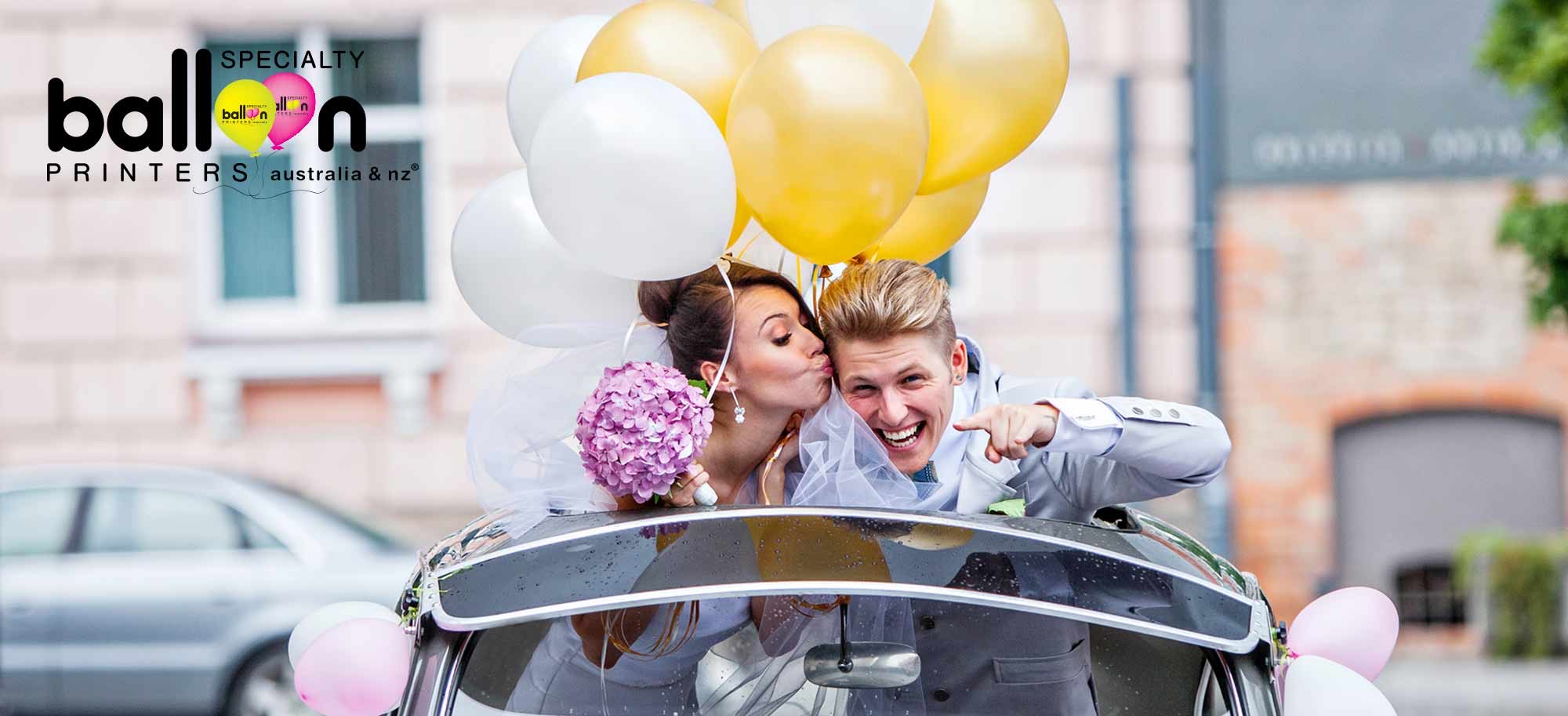 As kids, seeing a balloon automatically signalled fun parties and exciting birthdays. But for some reason, trips to the balloon store became less and less frequent as we grew up. Suddenly the parties we went to didn't have balloons anymore. Are adults just that boring?
You don't have to be! Balloons are slowly becoming grown-up party staples, and are even making their way towards weddings. Forget about balloons being whimsical objects – with the right vision you can use balloons to fit your wedding theme, whether it's classy, rustic, modern, or well, whimsical.
Still not convinced on how wedding balloons can spruce up your venue? Here are seven awesome ideas on how to integrate balloons into your special day:
2 Main Ways To Use Wedding Balloons:
Decorative


Balloons can be used as fixtures that add some charm to any location. Float them up and they become a great vertical element; lump them together and you get an awesome horizontal element.
To make them look more "grown up", swap strings and ribbons with tulle or jute. Use pastel or monochrome coloured-balloons to make these little pockets of air more wedding-appropriate.
1. Centerpiece Element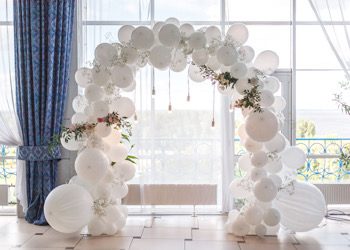 Wedding balloons don't have to be painted neon pink or green, or filled with shiny confetti to work. As centerpiece elements, you can experiment with transparent balloons that hold minimal objects such as flowers, foliage, or even newspaper cuttings. The best part? It doesn't obscure the room unlike traditional centerpiece elements.
2. Balloon Aisle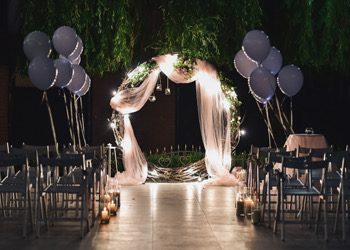 Swap out rent-a-columns and clunky flower pillars with balloon aisles. These work well for indoor and outdoor venues, including more formal locations like churches and chapels. Great decorations take advantage of the space; floating balloons with long stems draw the eyes upward and make the room feel more spacious.
3. Cake Table Décor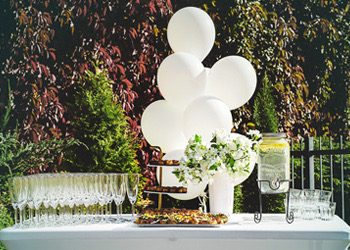 We tend to spend so much on wedding cakes only to give them a tiny bit of spotlight towards the end of the party. Who says the wedding cake has to sit alone for the duration of the after-party? Instead of placing your cake in a sad corner, draw attention to it by putting a few balloons around your cake. These wedding balloons will bob around your cake and delight your guests.
4. Just Married Car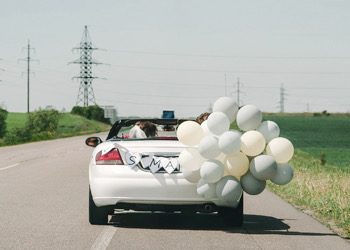 Remember the classic rattling can stint we used to see at the end of old movies? Save everyone from the noise and swap out old tin cans for beautiful helium balloons. Attach colourful balloons at the end of your trunk and let it fly in the wind as you drive to your honeymoon spot.

Interactive
Wedding balloons don't have to stay in one corner of the room. Its flexibility encourages play and creativity. Give them a more dynamic wedding presence by incorporating them in into the actual ceremony using these fun ideas:
5. Wedding Entourage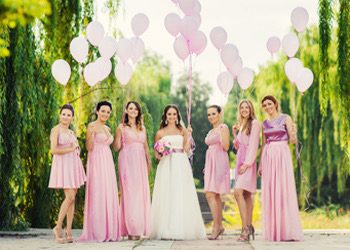 Flower girls? How about balloon girls? Have cute little kids walking down the aisle with a stringy balloon in tow; they're guaranteed to love it more than a boring basket of flowers. You could also have the entourage hold colour-coded balloons (pink for the bride, blue for the groom) as they walk down the aisle. How fun is that?
6. Photographs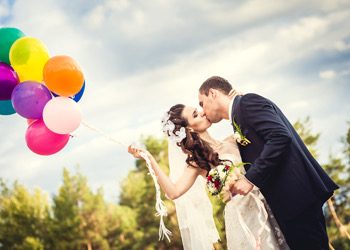 Balloons are just selfie opportunities waiting to happen. Just imagine how much more interesting your wedding photos will look if you have a bouquet of balloons in tow. Don't want to walk down the aisle with balloons? Stick them against a wall and use it as a photo wall; watch as it becomes a photo-op magnet.
7. Souvenirs and Giveaways 
Admit it, balloons still thrill you even as an adult. You can recreate the same delightful experience of coming home from the park or the mall with a balloon for your guests. Tie quaint little balloons at the end of your souvenirs for a unique touch.
Don't want to hassle your guests with a balloon? Make a game out of it! Insert small gifts inside the wedding balloons themselves (preferably opaque) and ask them to pop the balloon to reveal a little surprise.
Order Your Wedding Balloons Today!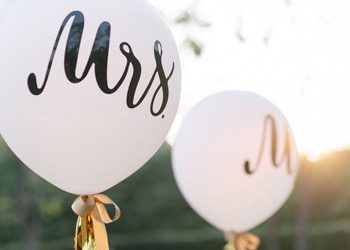 Adding balloons are a fantastic way to bring a more playful element to a wedding, while keeping the event sacred and formal. At Specialty Balloon Printers, we specialise in delivering unique balloon solutions for every kind of party or event.
Check out our online catalogue for easy shopping. You can customise your own balloons for this special day, or select from the wide variety we already have. Get free shipping for orders over $50. Shop with us today!